APC Founding President
Mr. Awuor Ponge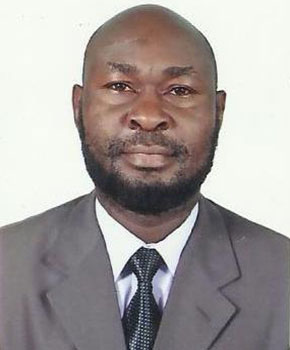 Awuor Ponge, the founding President of the African Policy Centre is a Doctoral Candidate at Kenyatta University's Department of Gender and Development Studies in the School of Humanities and Social Sciences. He currently serves as an Associate Research Fellow in charge of Research, Policy and Evaluation at the African Policy Centre. He is  also an Associate Research Fellow and the Monitoring and Evaluation Officer at the Institute of Policy Analysis and Research (IPAR – Kenya). He is also an Associate at the Education Enhancement Centre. He is a Double-Masters Degree holder in Development Studies from the Institute for Development Studies of the University of Nairobi on a Sasakawa Young Leaders Fellowship Fund (SYLFF) Scholarship; and in Education, Gender and International Development (MA – EGID) from the Institute of Education of the University of London on a Commonwealth Scholarship. He is an Adjunct Faculty in the Department of Development Studies, Faculty of Arts and Social Sciences, Catholic University of Eastern Africa (CUEA). He has previously taught Development Studies at the Jomo Kenyatta University of Agriculture and Technology (JKUAT). He is at present the Special Rapporteur of the Think Tank Network in Eastern Africa (TTN-EA). Previously, Ponge graduated with a Summa Cum Laude Bachelor of Arts Degree in Literature and Philosophy from the University of Nairobi.


Ponge has had comprehensive international and development experience including evaluation research and assessment; data analysis; and program and policy analysis. He has worked as a Consultant for many organisations including UN Women, UNICEF, USAID, Rockefeller Foundation, Ford Foundation, World Vision, PACT International, Tetra Tech ARD and IDRC on a number of multidisciplinary research and evaluation projects. He has been extensively involved in capacity building and in project management, and has had 13 years of experience in academia as a lecturer and trainer in tertiary educational institutions in Kenya.
BECOME A MEMBER
By becoming members of the African Policy Centre, development practitioners demonstrate their commitment to the evaluation profession, they also receive a number of substantial tangible benefits.
We offer a comprehensive on-line research facility, with downloadable documents and publications, and a facility for answering questions you may have.