Kenya Country Representative Dr. Charles Kebaya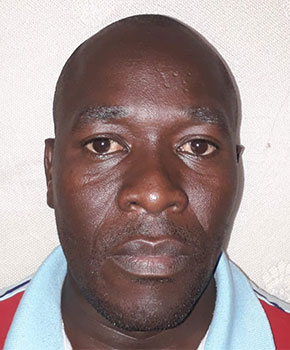 Dr. Charles Kebaya is a full-time member of faculty, School of Humanities and Social Sciences, Machakos University. He holds a PhD in Television Studies from Kenyatta University, Kenya. Dr. Kebaya won a fellowship award from the Consortium of Humanities Centres and Institutes (CHCI) for the first Africa Humanities Workshop entitled, "Africa as Method and Concept: Emancipation, Decolonization, Freedom" held on 3rd - 17th January, 2019 at Addis Ababa University, Ethiopia. He has co-edited a number of books such as Cultural Archives of Atrocity: Essays in the Protest Tradition in Kenyan Literature, Culture and Society (2019),Language and Translation: Theory, Pedagogy and Practice (2016) and African Drama and Theatre: A Criticism (2012); authored a number articles in referred journals such "Popular Art and the Reconfiguration of Police Atrocities in Kenya" (2018). The Criminalization of Youth in Popular Art in Kenya"(2018), "Inventing Women: Female Voice in Kenyan Television Drama"(2017), "Historicizing Kenyan Comedy" (2015);co-authored a number of articles such as "Popular Music and Identity formation among Kenyan Youth (2016) and "Community Theatre and Development Practices in the Nyanza region of Kenya" (2015).  His co-authored bookUnderstanding Literature: A Workbook for Kenyan Secondary Schools was published in 2019. He is also the executive producer of a documentary film, Drugnets (2015). His research interests are in the areas of Television Studies and Dramatic Criticism, Popular Arts and Cultural studies.  
BECOME A MEMBER
By becoming members of the African Policy Centre, evaluators demonstrate their commitment to the evaluation profession, they also receive a number of substantial tangible benefits.
We offer a comprehensive on-line research facility, with downloadable documents and publications, and a facility for answering questions you may have.