Northern African Regional Representative Mr. Awny Amer Morsy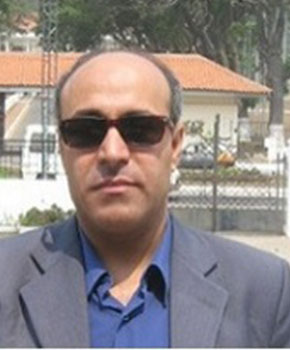 Awny Amer Morsy is the Northern Africa Regional Representative at the African Policy Centre, as well as the Egyptian Country Representative. Awny is currently working as an independent M&E & Capacity building consultant based in Egypt. He graduated from the faculty of Social work.  Awny got a Masters Degree in Psychology & Mental Health field in 1990. Also, he received some of the specialized diplomas and the specialized training in the field of the Research & Evaluation field from different Universities in Canada, Oxford, South Africa and Egypt.
He has worked with Plan International Egypt for 28 years in different positions ended by leading the M&E department the last 10 years of his career at Plan International before starting his current role as a freelance consultant since more than 5 years ago. During his career, he has conducted many evaluations & studies for different programs with special focus on all the programs targeting children, youth and women needs and rights including the gender-based violence and women empowerment related issues on each of the regional, global & national levels where he worked with different organizations such as UNICEF, UNDP, IDRC, CARE, SC, IDRC, INTERNEWS, SFCG, Plan and others. Also, he has facilitated many capacity building workshops on participatory M&E approaches, mechanism and tools. In this regard, he developed the adolescents/youth participation module as part of the MICS4. Also, he translated the Most Significant Change technique and the "Road to Results" book as well.
Awny is one of the key founders of the Evaluation MENA Network and the Research & Evaluation network in Egypt. Also, he currently is acting as board member at IDEAS and AGDEN. Additionally, he is an active member in other Evaluation networks such as AfrEA and CoE in addition to others. Awny had the opportunity to participate different international, regional, national conferences where he contributed with some papers and abstracts that was published in the respective websites after presenting it in these conferences. Awny is 52 years old. He is married and has a son and daughter.
BECOME A MEMBER
By becoming members of the African Policy Centre, development practitioners demonstrate their commitment to the evaluation profession, they also receive a number of substantial tangible benefits.
We offer a comprehensive on-line research facility, with downloadable documents and publications, and a facility for answering questions you may have.