Southern Africa Regional Representative Mrs. Adeline Sibanda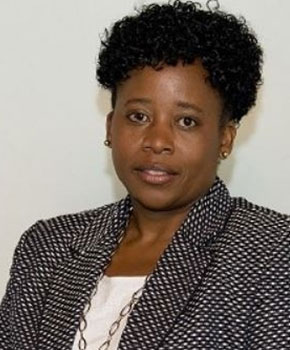 Adeline Sibanda is the Southern Africa Regional Representative at the African Policy Centre, as well as the Zimbabwean Country Representative. Adeline Sibanda is also the Managing Director of The Pacific Institute Zimbabwe and a founder and consultant with Troparg Consultancy Services.  She is a member of the Africa Evaluators Association (AfrEA) and a member of the Zimbabwe Evaluation Association (ZEA). She is a national coach for the African Development Bank programme on Managing for Development Results. Adeline sits on the following boards: Africa Evaluators Assciation, Capernaum Trust, PROWEB, Sedgeperk Trust, Surge Africa and also serves on the AFCOP advisory committee.

A seasoned business person and a qualified results coach, she has worked for the past 23 years extensively in the field of development with specific focus on leadership development, entrepreneurship development as well as monitoring and evaluation of development projects, and has been instrumental in developing training material and training organisations throughout sub-Saharan Africa in the subject of Monitoring and Evaluation. She has consulted for various development agencies, donor agencies and UN agencies, just to name a few. Adeline is passionate about coaching individuals to reach their full potential and operate at high standards of excellence in their God-given talents.
Adeline has 23 years' experience in program management, gender mainstreaming and entrepreneurship development training. She has wide experience in project planning, monitoring and evaluation, research, gender responsive monitoring and evaluation of projects and programs, and HIV/AIDS mainstreaming in workplace policies and programs, facilitation of planning meetings, and training. Adeline is a certified trainer for the Zimbabwe Women's Resource Centre and Network, Empretec Zimbabwe, Academy for Education and Development and The Pacific Institute. She has experience in training material development and facilitation of planning meetings. Adeline worked in over 20 Sub-Saharan countries with clients such as the World Bank, UNDP, UNIFEM, CIDA, SODETECH, Family Health International, Zimbabwe Aids Network, among others.
BECOME A MEMBER
By becoming members of the African Policy Centre, evaluators demonstrate their commitment to the evaluation profession, they also receive a number of substantial tangible benefits.
We offer a comprehensive on-line research facility, with downloadable documents and publications, and a facility for answering questions you may have.